Launching the Next Version of Konverse in Spring 2021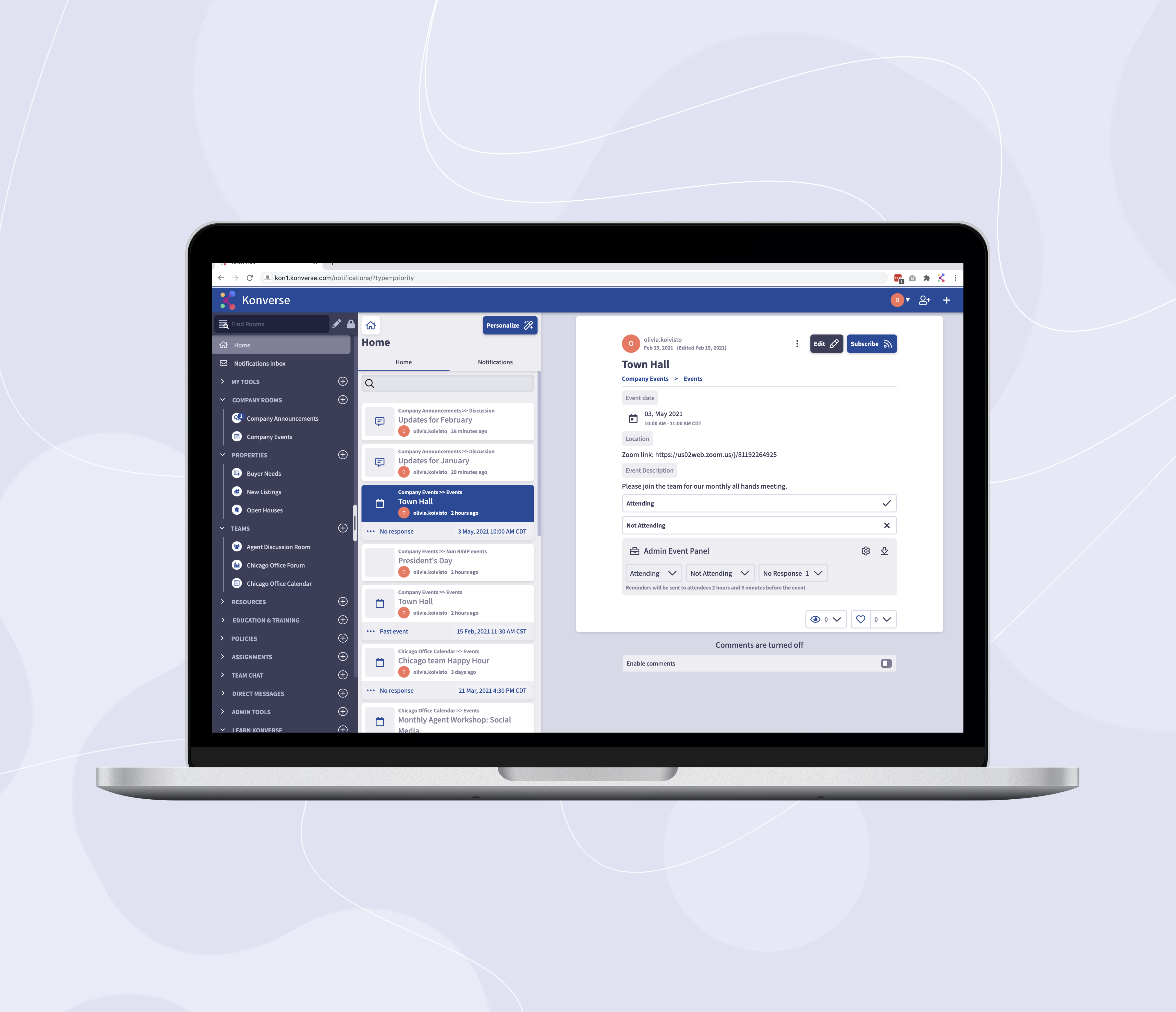 The Konverse team is thrilled to announce the next version of our platform on desktop is going live in Spring 2021. Our goal has always been to create a robust communications platform to help connect, engage, and organize nondesk teams. With the next iteration of Konverse, we are improving usability, speed, and performance on desktop to provide a modern experience.
What you'll see:
Introducing an updated interface with a clean, modern design.
Improved performance across channels.
New Home Feed personalization so you see what matters most to you.
Streamlined Search to find exactly what you're looking for.
New ways to share content with teams and individuals.
We're proud to deliver the latest version of Konverse and can't wait to see how you continue use our platform to unite your nondesk workforce. Learn more about the latest version of Konverse with our Product Webinar, hosted on Wednesday, March 10th at 12PM CST. Request the recording of the webinar below.
About Konverse
Konverse is an all-in-one communication platform designed for nondesk workers. With features including company announcements, peer-to-peer communication, onboarding, training, event management, knowledge management, and engagement analytics, we simplify staff communication and empower leaders with a streamlined, centralized solution. Leading organizations including Realogy, Aramark, Follett, RE/MAX, Coldwell Banker and more trust Konverse as the affordable answer to unite their deskless workforce.
This page will be regularly updated with new information.
Want a tour of the new Konverse before it goes live? Request a recording of our March 10th webinar below.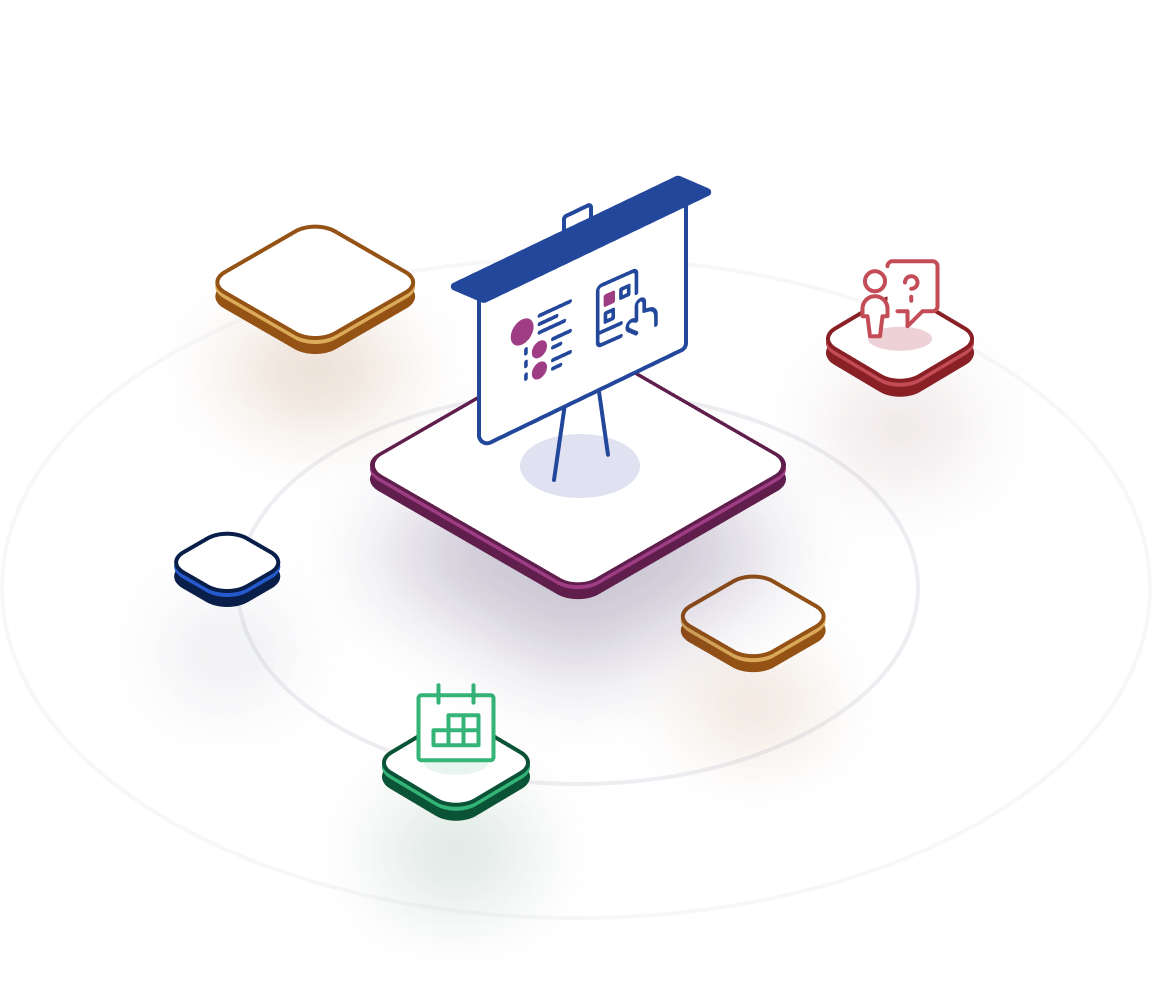 Our VP of Customer Success is hosted a webinar on March 10th at 12PM CST to provide a guided tour of the Konverse update. Learn about new features and ask questions when you request a copy of the recording.
Frequently Asked Questions
Why are we doing this?
We continuously make updates to our application, including the introduction of key features like Group Task Management, dashboards, and more. This latest update takes a holistic look at our systems, user experience, and the code itself to deliver the ideal experience for our customers. With this update in place, performance improves, rapid development is easier, and we can introduce new features designed to streamline work.
What's changing?
The structure and most functionality will remain unchanged, but the look and feel of the updated in-app experience will provide a modern, consistent, and faster experience.
We've also included new features based on customer feedback. This includes:
Inline Images – Users can insert images in the body of their post for more user friendly layouts of content.
Feed Personalization – Users can easily customize their feed to see what matters most to them.
Share Posts – The new Share button lets users privately share links to other posts with other Konverse users.
Streamlined Search – The Search interface has been updated to live in the feed for easier, more intuitive keyword searches.
When will the latest version be released?
The new app will be released Spring 2021. We are moving applications to the new interface gradually beginning in March. As an Admin, you will receive communication from our Customer Success team prior to your application moving to the new interface.
Can I switch back?
You will be able to access the classic version of Konverse for desktop for a limited time. Click your Profile icon in the top right corner and select "Switch to Classic."
How can I get support?
If you need more personalized assistance, you can reach out to our fantastic support team via the new help widget in the application or by emailing support@konverse.com.